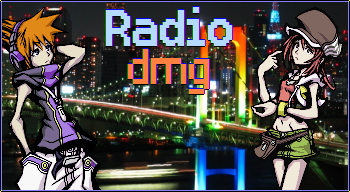 In This Episode: We have a bit of a shake up in style with some sweet stuff, some quick newsity, and a long interview with Lynn Hardy. Lynn Hardy is the author of "The Prophecy of the Flame" series of books. There is a huge list of links after the Time Stamps because there is a lot of names dropped and mentioned. Check it out!
MP3(68.7MB):radiodmg009.mp3
Corrections: It's "Super Toys Last All Summer." I also meant Eugene Wesley Roddenberry, not Leonard Nimoy.
TIME STAMPS
00:00 to 00:22 – Disclaimer
00:23 to 00:51 – Music (See Notes)
00:52 to 03:03 – Foreplay
03:04 to 04:35 – Music (See Notes)
04:36 to 05:24 – Newsity Introduction
05:25 to 05:59 – Newsity Theme
06:00 to 08:23 – 100% Newsity
08:24 to 08:47 – Feature Theme
08:48 to 1:10:46 – Interview with Lynn Hardy
1:10:47 to 1:13:55 – Afterglow
1:13:56 to END – Ending Theme
Show Links (Most of them)