A little late, but here is some Radio DMG content!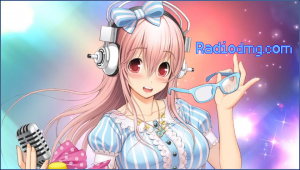 In This Episode: It's another hour long mixture of sweet, delicious Musical Rations! The music contained within is the copyright of the people who own it. Oh! This is a large file because it runs at 320KBPS. Why? Because the truth is that I make these for myself and I care about how music sounds. Question! Would anyone be interested in FLAC versions of these? Since almost all of the Musical Rations are as uncompressed as possible already, let me know in the comment sections below! Oh, get used to anime music and also more commercial music to start inching into these episodes in the future. Also be warned that these cover all genres and some of these tell stories with the way they are put together. I do not randomly piece music together in Musical Rations. I usually go with a sense of how music "fits" together. I live for the "clean mix" where one song just goes into the other wonderfully and at the exact correct note and tone. I am so happy, when I can at least nail down a half dozen of those in a Musical Ration. Well, I hope you enjoy this!
MP3(136MB): Let The Music Wear You!
It was a pleasure to meet you.