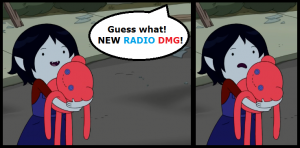 HEY! New episode! Want to know what is in it? Well, click below!

In This Episode: Tyson Rhineheart, Kara Edwards, and Lotus Juice! So, this is episode 40, but nothing is celebrated. Maybe it is because we are trying to get that whole schedule thing working right.
MP3(52MB):Pour one out for it!
The interviews are in the order listed above. Maybe there will be a return to time stamps in the future, but I doubt it. Sorry! This would be the second NDK 2013 episode. Next episode will mark the last of the NDK 2013 content and we can move on to other stuff!