NEW MUSICAL RATIONS DOUBLE FEATURE!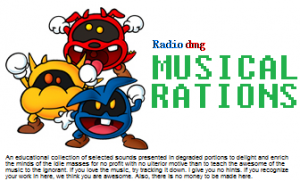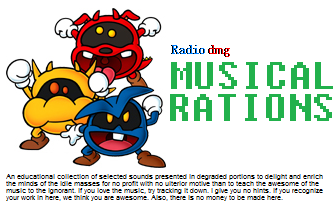 In This Episode: We show off the missing episode 8 and the ALL FROZEN episode 10. I recommend headphones. Because this stuff is awesome. Both Glory and Frozen are full hour episodes. Yes. Love it. Go run for an hour with this in your earphones, headbuds, whatever.
So, here's the links!
GLORY(137MB): MAKE RAIN.
FROZEN(142MB): LET IT HAPPEN.
And there you go, people! YAY!