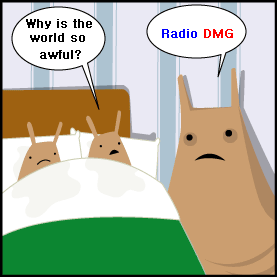 Join in our REIGN OF TERROR by clicking below.
In This Episode: We continue our Animeland Wasabi 2012 coverage with a quick interview with Katie Gray followed by a concert with part of her band "The Seastars." Of course, there is also a bit of Newsity. (It's not News until it's Newsity!) Oh! Grab a glass of something alcoholic (or sugary, strawberry whole milk if you don't drink) and sit down to play the first Animeland Wasabi Radio DMG coverage drinking game! Oh! Follow Katie Gray on Facebook and Twitter!
MP3(62MB):radiodmg027.mp3
See you… Space Cowboy.