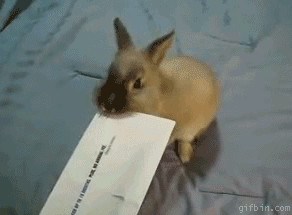 PLEASE BE DISTRACTED BY THIS BUNNY!
Or you can click below for a new episode of Radio DMG!
In This Episode: We roll out the first batch of Nan Desu Kan 2011 content! We have one on one interviews with Todd Haberkorn, Stephanie Sheh, Patrick Seitz, and some stuff with Vic Mignogna. The top graphic is from Stephanie Kao. There is no real Newsity in this episode. We'll have a mini-episode coming soon that will contain commentary on the piles of Newsity I have on my desk. In the mean time, enjoy the show!
MP3(129MB):radiodmg019.mp3
Here are some important links for you!
Time Stamps, YA'LL!
00:00 to 00:57 – Disclaimer/Intro Music
00:58 to 09:47 – Foreplay
09:48 to 10:11 – Feature Music
10:12 to 23:05 – Todd Haberkorn Interview
23:06 to 26:32 – Music/Radio Drop
26:33 to 45:54 – Stephanie Sheh Interview
45:55 to 46:48 – Music/Radio Drop
46:49 to 1:03:18 – Patrick Seitz Interview
1:03:19 to 1:08:51 – Music/Tease
1:08:52 to 1:47:52 – First Vic stuff.
1:47:53 to 1:51:46 – Wake Up (Acoustic) by Kazha/Radio Drop
1:51:47 to 2:15:32 – Second Vic stuff.
2:15:33 to 2:19:07 – Afterglow
2:19:08 to END – Ending Theme