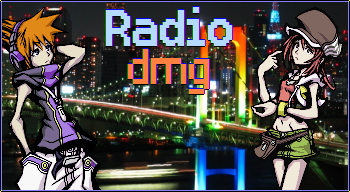 In this Episode: We were a bit late getting this episode out. It was recorded on Thursday, then I listened to it and decided I hated the way it ended. Instead of putting out inferior product, I exercised my executive prowess and decided that it was important to just pump this thing with more content. So, the length of the episode practically doubled. You are welcome. I would rather not put out something  that I am not happy with. This is because I am a brutal content dictator. Life in Puzzle will resume next Wednesday and then after that episode it is an all new episode once a week.
So, should I explain a few things? A lot of E3 is partially drug fueled. Well, alcohol and caffeine. Why? Because THIS is an E3 breakfast. Of course, the idea is that you drink enough of both and load up on enough sugar and water to keep yourself from falling over. Because you have to be everywhere. You have to do a lot of walking or a lot of spending. You also have to put up with a metric ton of spin. Trust me, we all needed a stiff drink after some of these press conferences. It also should bear mention that I freaking LOVE the Legend of Zelda series. Well, most of them. There's a few I dislike; but when it's good. It's really good. I admit that the trailer for Metal Gear Solid 2 caused me to almost drool. I admit that Ragnarok Online left me with a big stupid grin on my face. I admit that I salivate when Earthbound, or the possibility of a proper Chrono Trigger sequel is even alluded to. There are a few silly cultural things that I love so much. Art is meant to cause reactions. Video games stir reaction. They are art that moves the soul. So, Ebert can just suck it.
Umm. There will be some A-Kon stuff and more E3 stuff in the next episodes. Look forward to it!
MP3(182MB):radiodmg011.mp3
Time Stamps
00:00 to 00:55 – NSFW Warning/Disclaimer/Intro Music
00:56 to 04:26 – Foreplay
04:27 to 05:48 – Music/Radio Drop
05:49 to 06:25 – Newsity Theme
06:26 to 31:46 – Newsity
31:47 to 32:11 – Feature Theme
32:12 to 1:41:52 – E3 2005 Nintendo Press Conference
1:41:53 to 1:43:34 – Intermission
1:43:35 to 03:18:22 – E3 2006 Nintendo Press Conference
03:18:23 to 03:19:00 – Afterglow
03:19:01 to END – Ending Theme
Show Notes