Welcome to the Oh, you know the drill.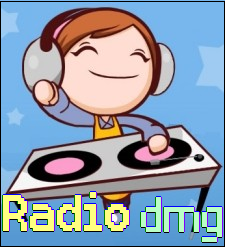 In this episode, Philip is tired and tries his best not to yawn. Warning! Not safe for driving! Listen to his voice lull you into a false sense of security as we cover Iwata's GDC news, 3DS sales, iPad 2, a mall incident update, a new Nintendo employee, and more. Mmm… Press Releases. Cozy/Snoggle up to some creature and listen to this delightful audio file.
MP3(24MB): radiodmg005.mp3
TIME STAMPS!
00:00 – 01:36 – Disclaimer/Intro Music
01:37 – 24:44 – Show of SLEEPY NEWSITY!
24:45 – END – Ending Music
NEWSITY NOTES!