Welcome to the Fourth Episode!
Would you like to know more?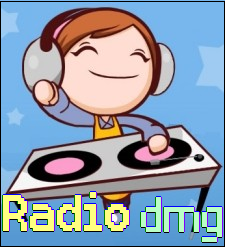 In this awesome episode, Philip and Sarah host a look at the Pokemon Mall Tour and the Oscars. We came, We saw, We got kicked out. In-Depth impressions of the Pokemon Black & White Demo and the newest Pokemon movie! Spoilers galore as we look at the films on these lists!
Animated Feature Film Nominees
Animated Short Film Nominees
The "COPWATCH" bit has been slightly edited in a few spots to remove the name of an unaffiliated party. We protect our friends. Also, a quick correction is in order: One of the Pokemon mall tours we previously covered was in a mall owned by Simon Malls. I stated it wasn't in the audio; because I thought it was owned by a different company. Upon further research, I discovered that the mall in Independence, Missouri is also owned by Simon Malls. So, it was just some sort of vendetta.
As for Newsity and shout outs? The next episode should be full of Fresh Newsity because of the 3DS launch in Japan. Also, working on some sort of theme for the Newsity. Huzzah! Download the show below!
MP3(65MB):radiodmg004.mp3
Time Stamps & Show Notes:
00:00 – 01:41 – Disclaimer/Opening Music
01:42 – 58:40 – The Show (With Philip & Sarah)
58:41 – 100:20 – Demo Information
100:21 – 107:06 – COPWATCH: Mall Edition
107:07 – END – Ending Music
Show Notes