Welcome to the Third Episode!
Would you like to know more?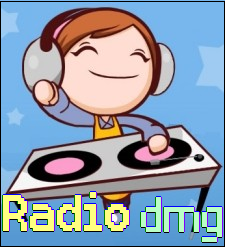 This is the FINAL Chris Patton Shares Too Much panel from Nan Desu Kan 2010. This is entirely NOT SAFE FOR WORK. It is also hilarious, unless you get offended. One more note: I had to change the bitrate from 320kbps to 128kbps. The previous two shows were that -somewhat- obscene bitrate. Future shows will be 128kbps only. I figured that no one wanted to download half a gigabyte shows. Especially if they live in a place where the internet is restricted.
There is no Newsity in this episode. Maybe next time, right? So, here's the show!
MP3(101MB)radiodmg003.mp3
And now: Time Stamps and Show Notes!
Time Stamps
00:00 – 01:35 – Disclaimer/Intro Music
01:36 – 02:41– Fair Warning!
02:42 – 145:14 – The MAIN EVENT, Giggety.
145:15 – 145:33 – Note to survivors.
145:34 – END – Ending Music
Show Links